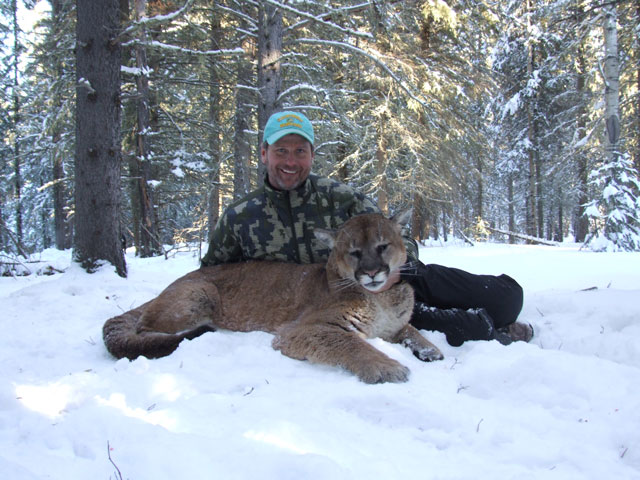 WARREN RITCHIE of Michigan, came up to Alberta, Canada and got himself this nice cougar in January.
(See Warren's pronghorn taken later in the year further down the page.)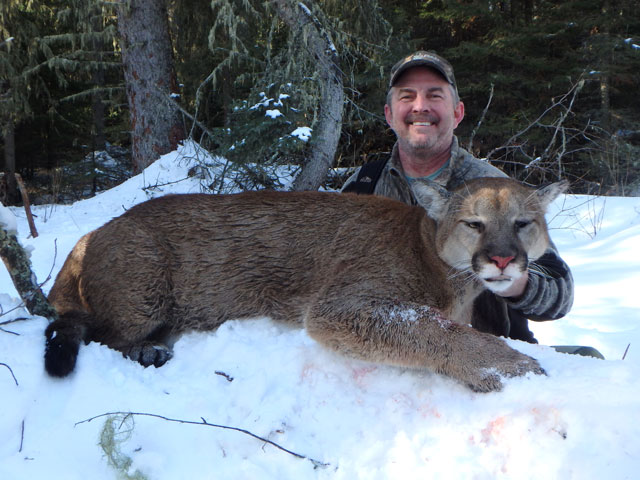 WILL COKELY of Kansas, along with his cousin Mike (below), headed our way to hunt for a cougar in February.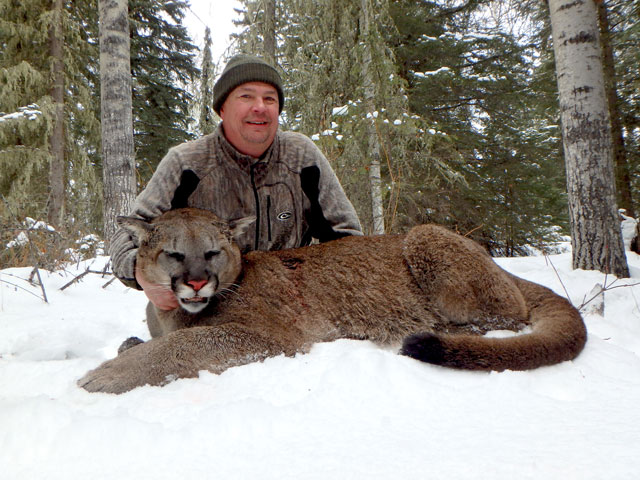 Here's MIKE MCCLELLAN of Kansas with his big tom.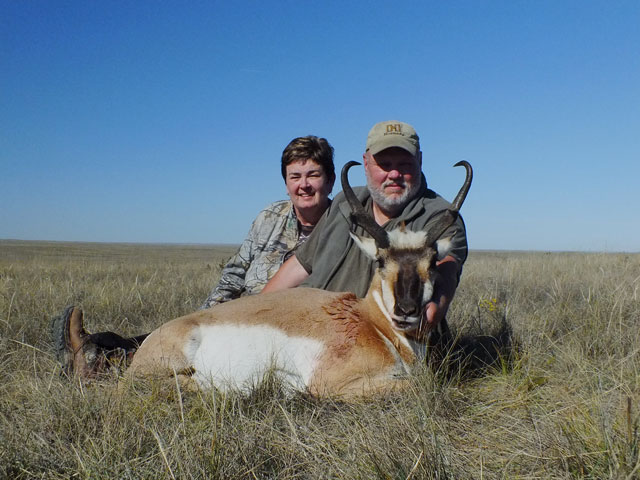 MONTY OLLECH of British Columbia, came on his first outfitted hunt along with his wife Celine. After a tricky stalk and a belly-crawl to get within shooting distance, he harvested this fine trophy Pronghorn. Next time it's Celine's turn!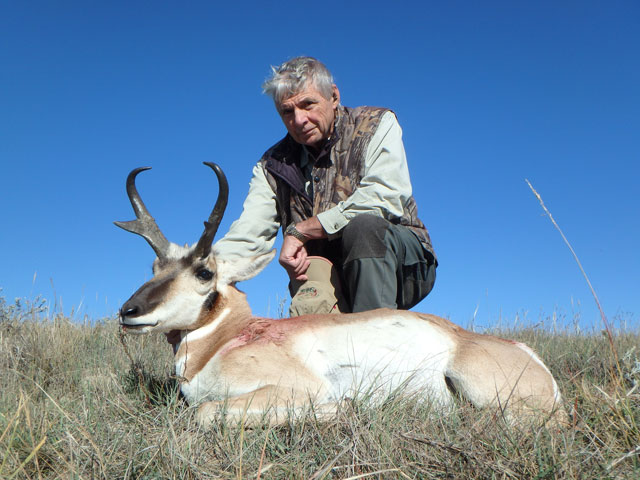 BELA HIDVEGI of Hungary, came to Alberta looking for an antelope for his museum, and took home this fine Pronghorn specimen.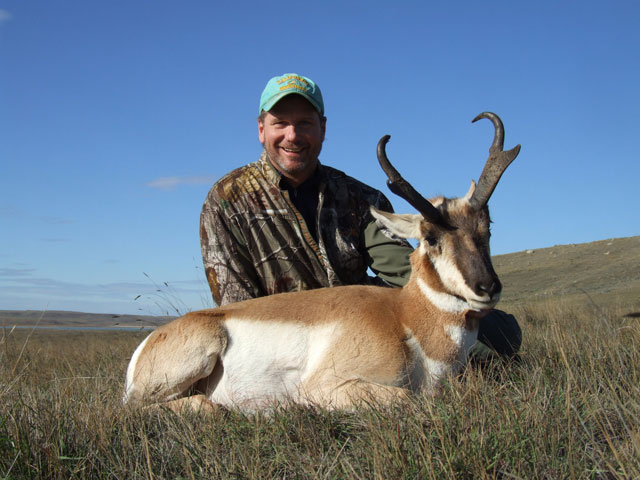 WARREN RITCHIE who joined us earlier in the year for a cougar hunt, came back in October along with his friend Don for a Pronghorn and harvested this nice buck.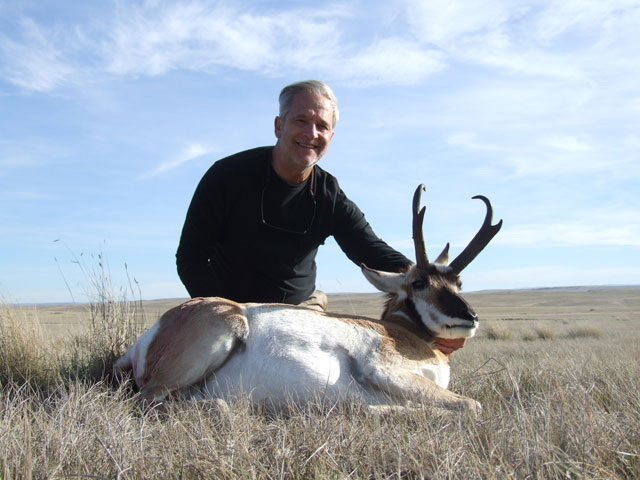 DON HUGHES of Georgia, took this high pronged antelope after a clever stalk to get within shooting distance.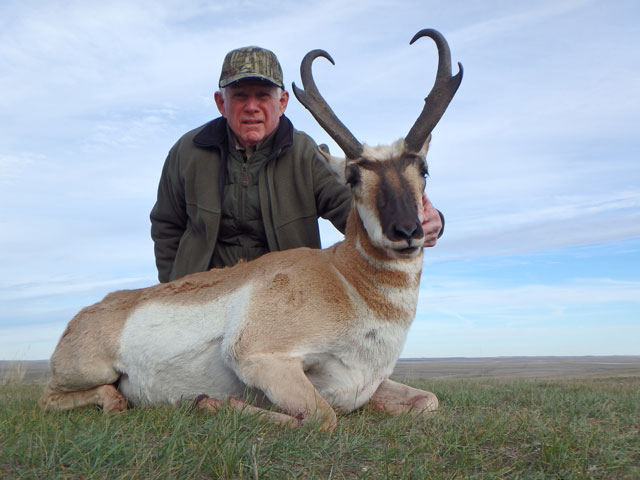 CHUCK BUSCHBOM of Washington, with his tremendous trophy antelope achieved after a lot of belly crawling and a difficult stalk. Well worth the effort!
NICK SUMMERS of Utah, made a great shot on this fantastic Shiras moose bull early in his hunt. Chester the wonder-horse is fuelling up to help pack it out!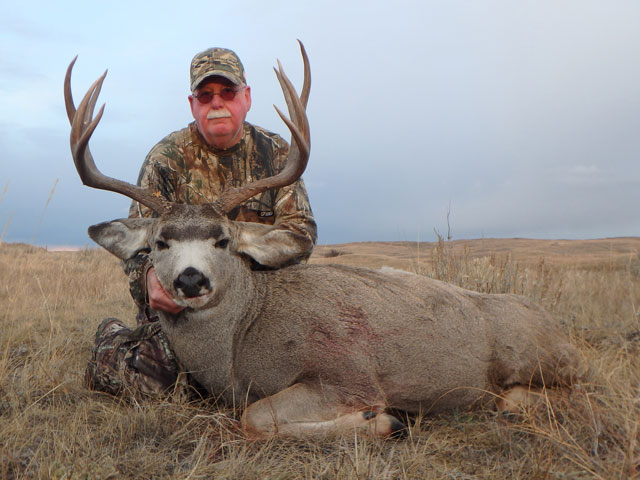 DENNIS TILLEY of Oklahoma, came along with his son and grandson to hunt trophy mule deer on the prairies in November. First big deer down!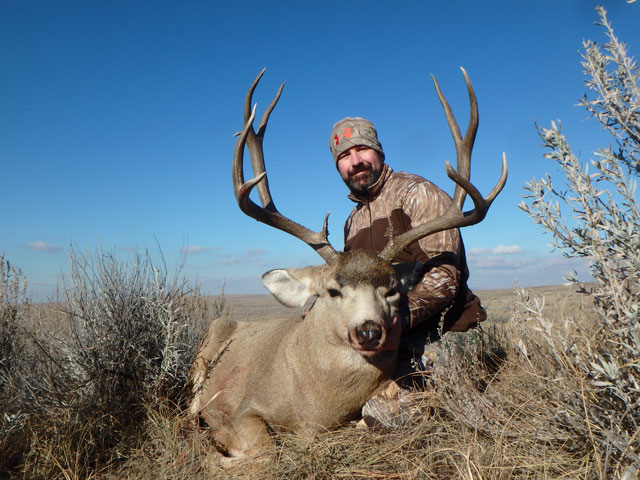 MARCUS TILLEY of Oklahoma, was next to connect on this gorgeous muley. The buck was spotted bedded with some does in the sandhills. Then another buck appeared, got things stirred up and they all vanished. Fortunately we were able to find him again and the stalk was on.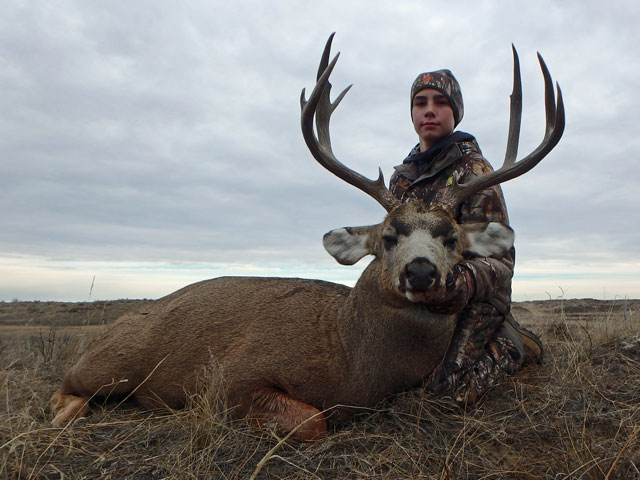 DAXTON TILLEY of Oklahoma, helped spot a number of mule deer with his sharp, (did I say ...young) eyes. A really big buck gave us the slip the first day but we kept on trying. We made a number of exciting stalks before he made a perfect shot on this gnarly old buck. Great hunting partner!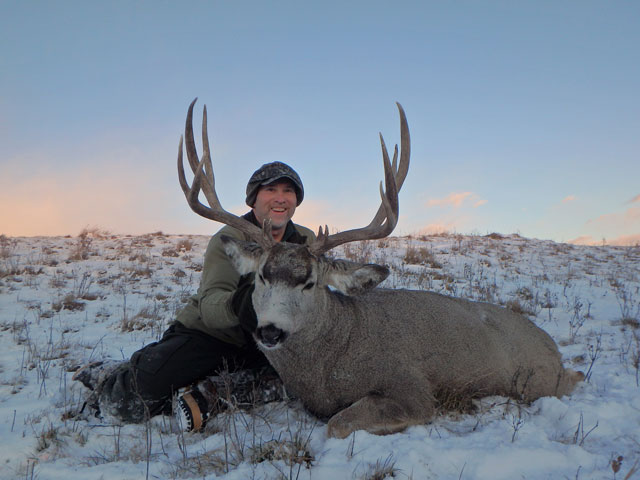 DAN KITTOE of Alaska, came south with his friend Jim, and harvested this beautiful mule deer in a shallow coulee on the first day of his hunt. Notice the double brow tines.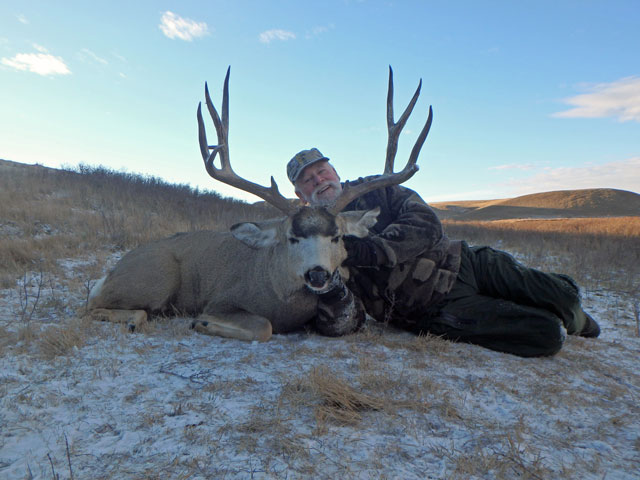 JIM DIXON Alaska, did a long strategic stalk in steep country in order to get right above this impressive Muley buck. He was bedded with a number of other bucks - all of them waiting on a doe of course!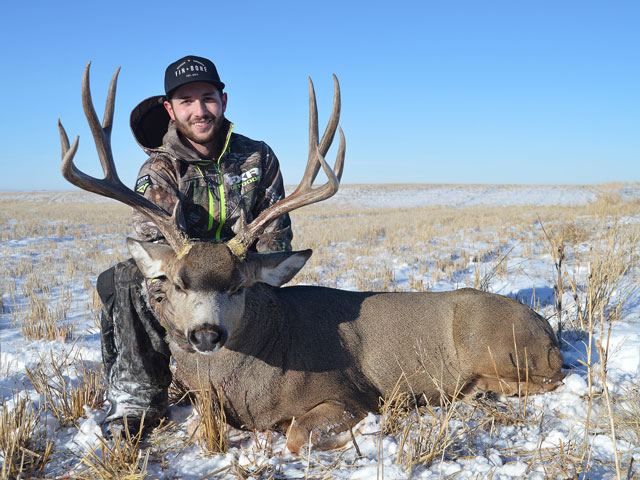 CODY ADAMS Manitoba, was given a mule deer hunt as a wedding gift from his dad Chris (below). Lucky guy! He took this fantastic buck after waiting patiently for the bedded buck to get up and offer a broadside shot.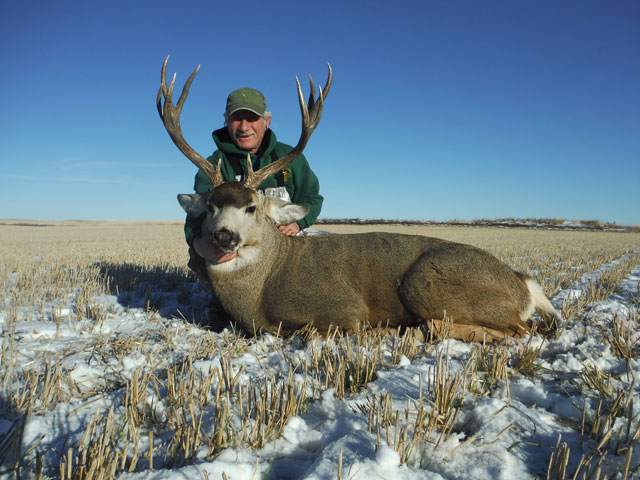 CHRIS ADAMS Manitoba, went home with this tall and heavy buck. After stalking up on this buck to within 50 yards we had to back out when his rifle malfunctioned. With another rifle in hand, we were lucky enough to find the buck again. After a long stalk and a long wait for the buck to stand, success! A great way to end the season!
As always, we want to express our thanks to everyone who joined us and made 2015 another memorable year for us.
Special thanks for helping us make it all happen to:
Brad Stuparyk, Darren and Toni Daniel, Dale and Penny Silbernagel, John Gordon, and Carole Frei.
Good hunting to all in 2016. We hope you can join us.
Please send us an email, or give us a call to get more info on our hunts.