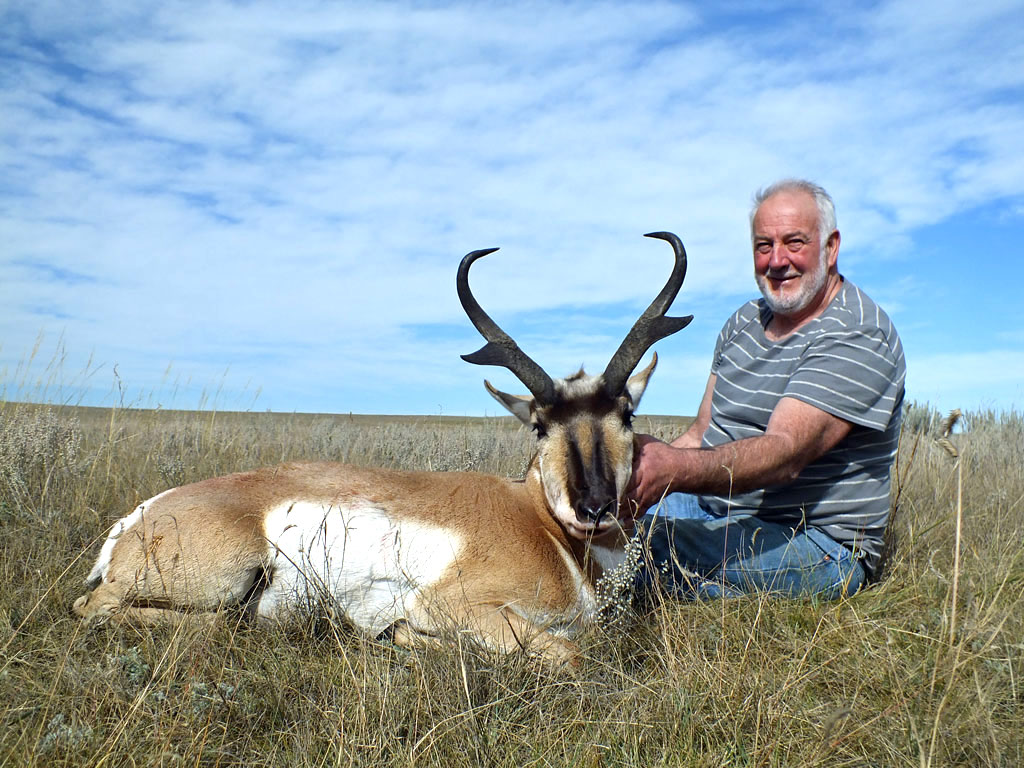 ROB HOLLAND of Australia, harvested this beautiful long pronged antelope in September.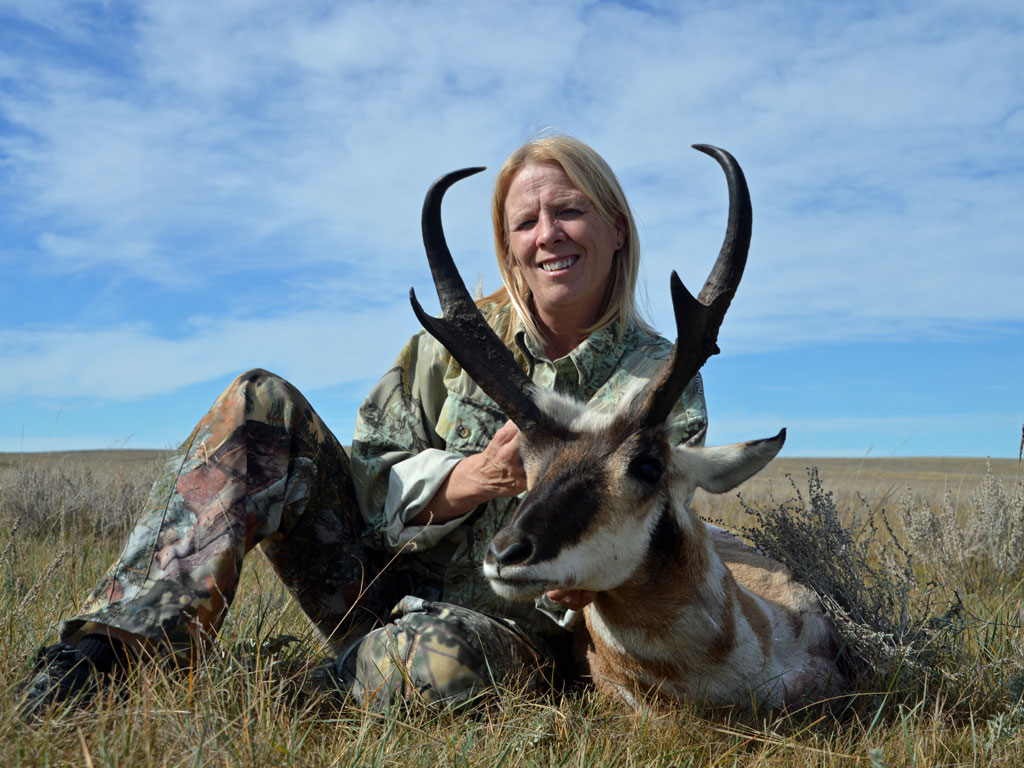 DONNA MUNSON of Saskatchewan, with her exceptional pronghorn, taken on her first big game hunt!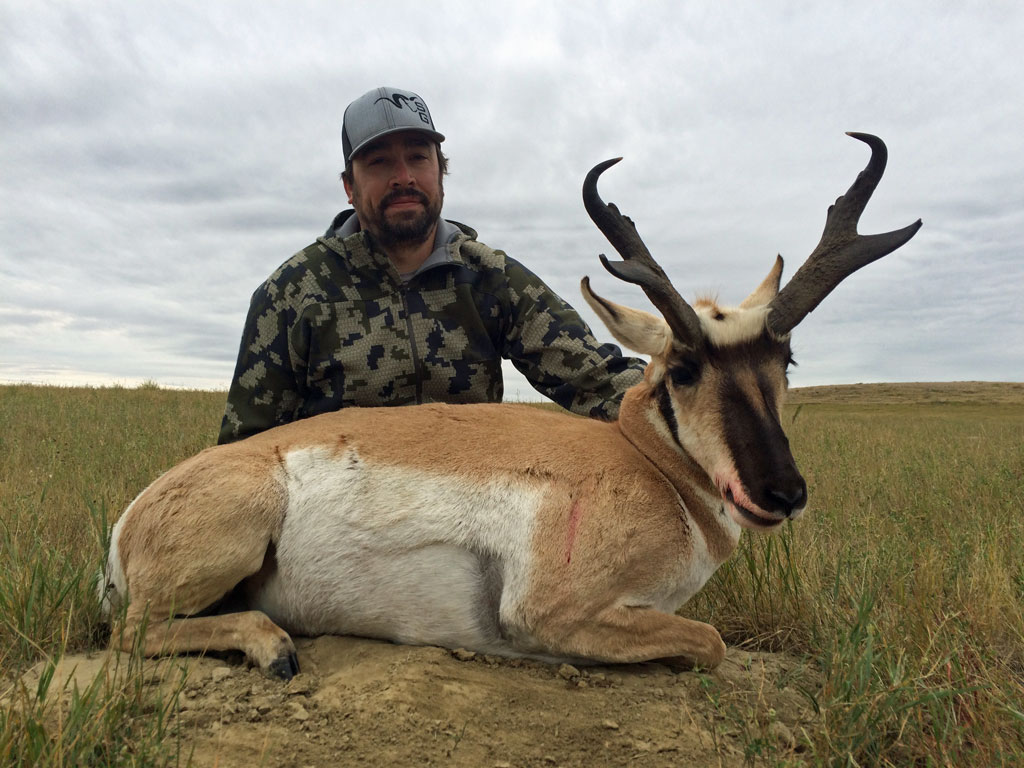 BLAINE BEECROFT of British Columbia with his big gnarly pronghorn buck.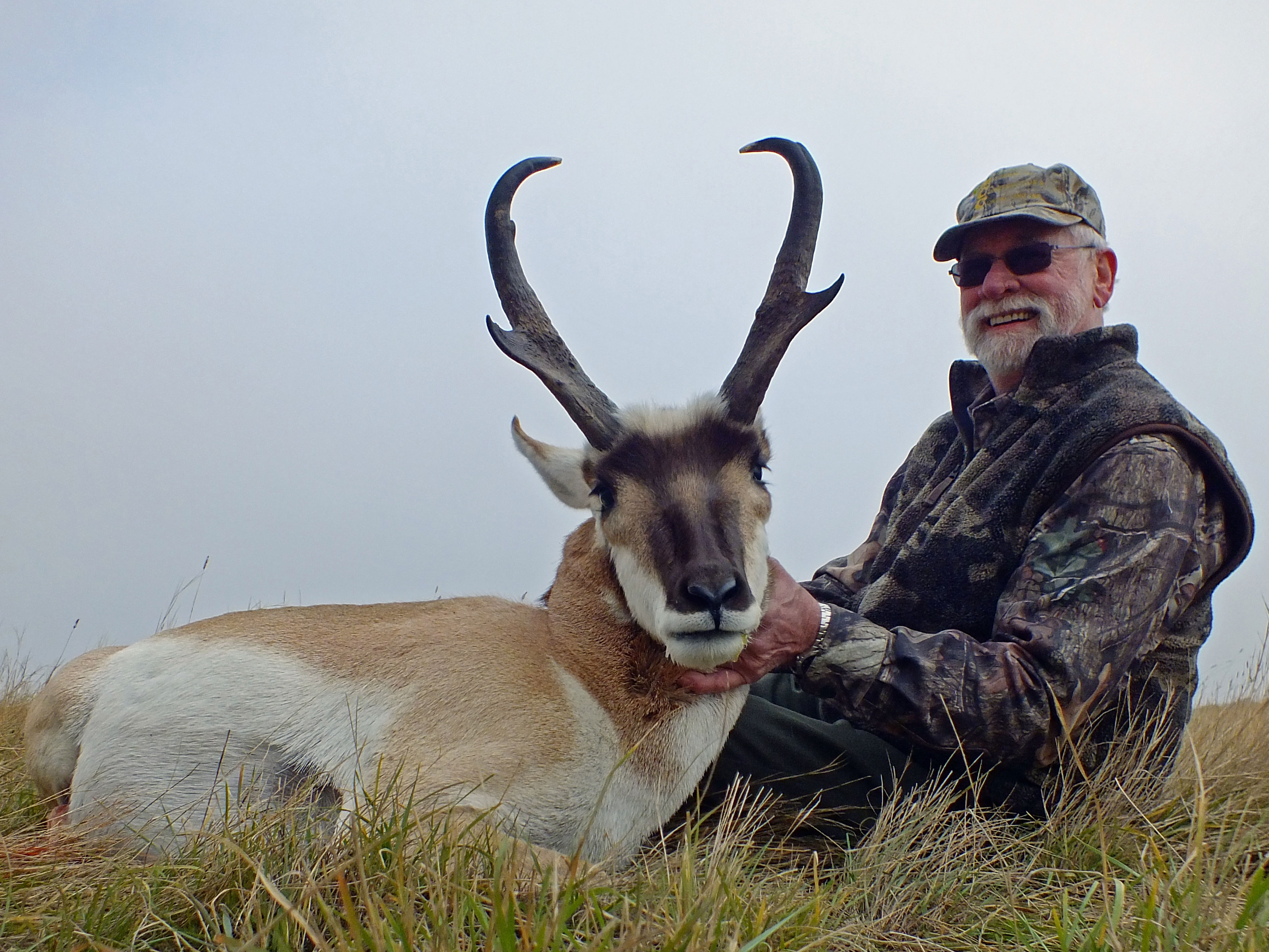 JIM DIXON of Alaska, harvested this tall and heavy trophy pronghorn the first day of his October hunt. He got a great muley with us last year.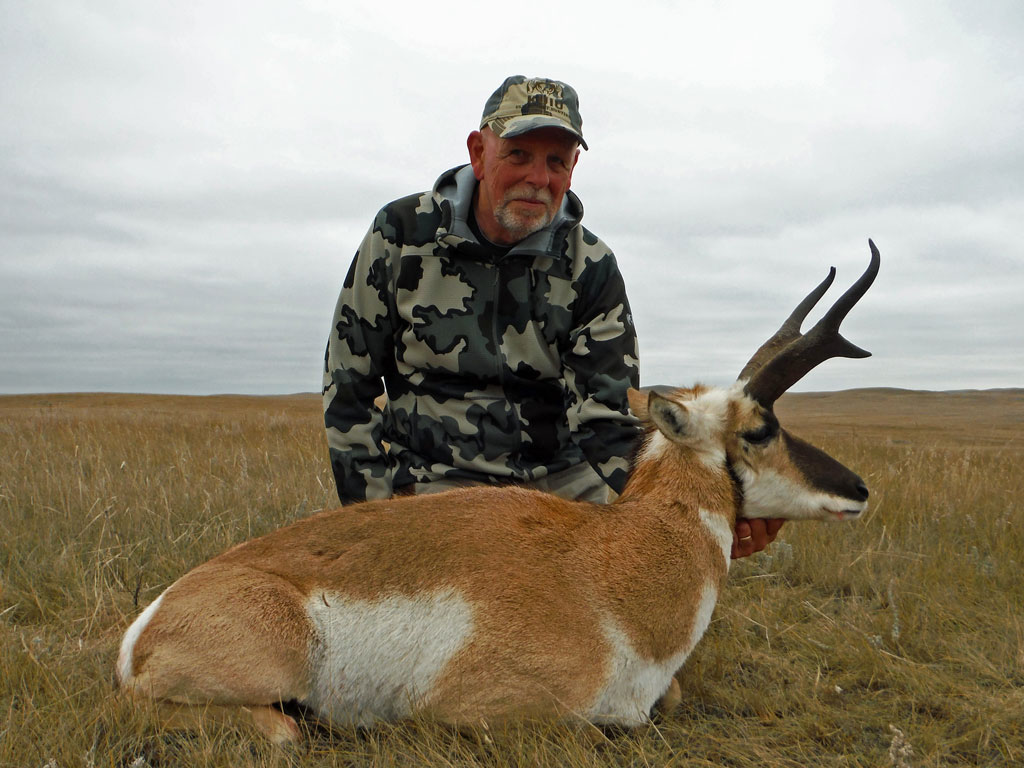 BOB HODSON of Washington, did a lot of walking and stalking to connect on this nice pronghorn.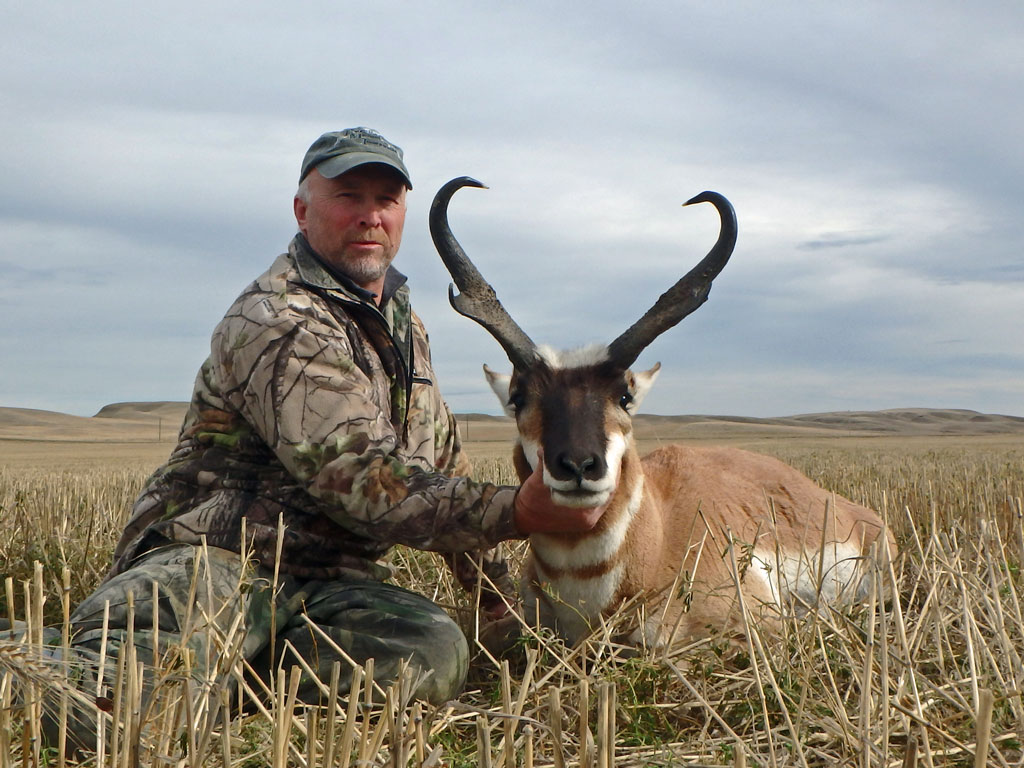 DAN KITTOE of Alaska, along with his friend Jim (above) joined us last year for a muley hunt taking a beautiful buck. Dan harvested this awesome pronghorn after a long crawl through the stubble.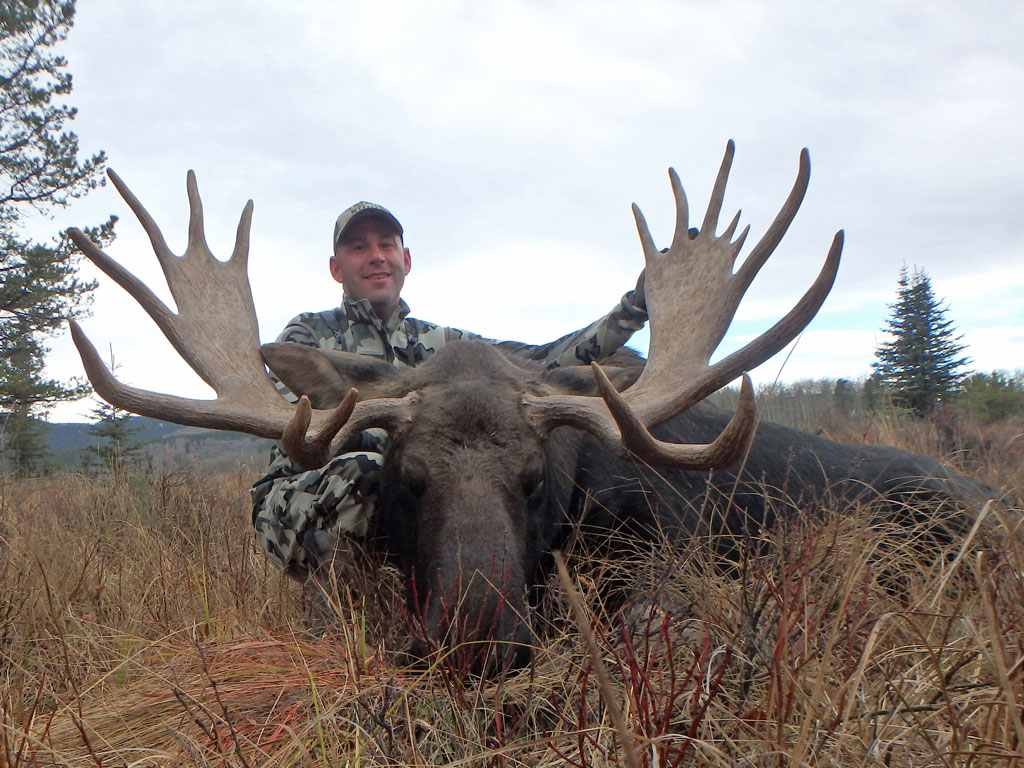 DONNIE STINSON of Kentucky, made a carefully calibrated shot to take this beautiful classic Shiras bull moose.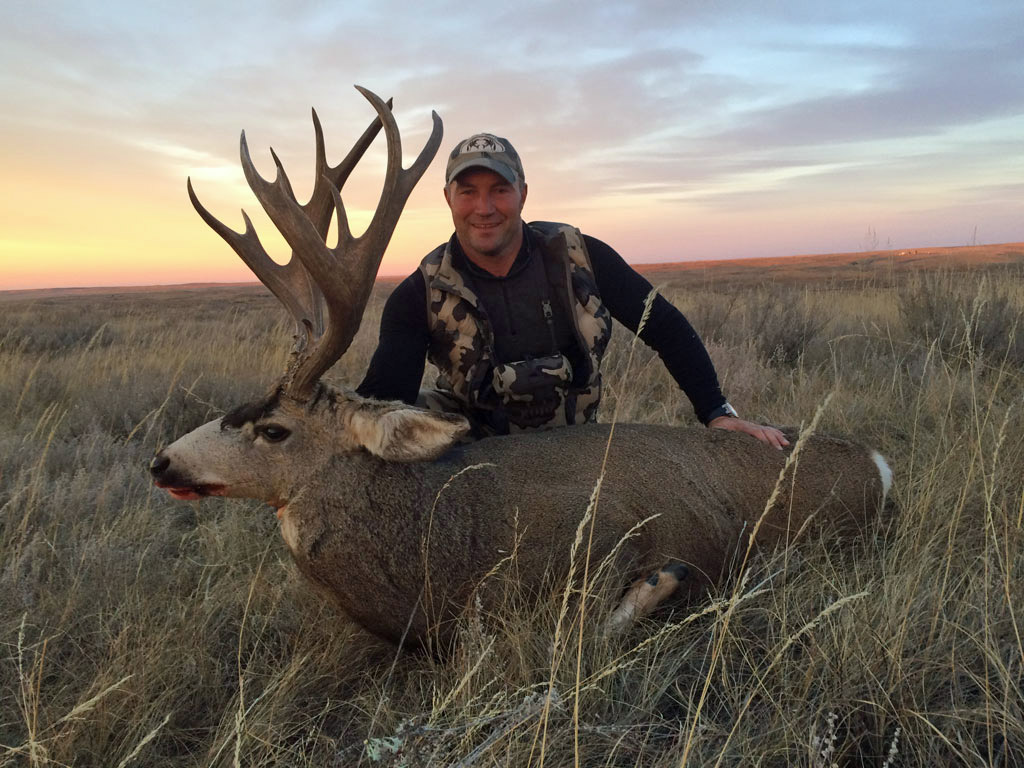 JOHN DOUGLAS of Washington, made a great shot on this spectacular prairie mule deer buck. Tremendously heavy and unbelievably tall!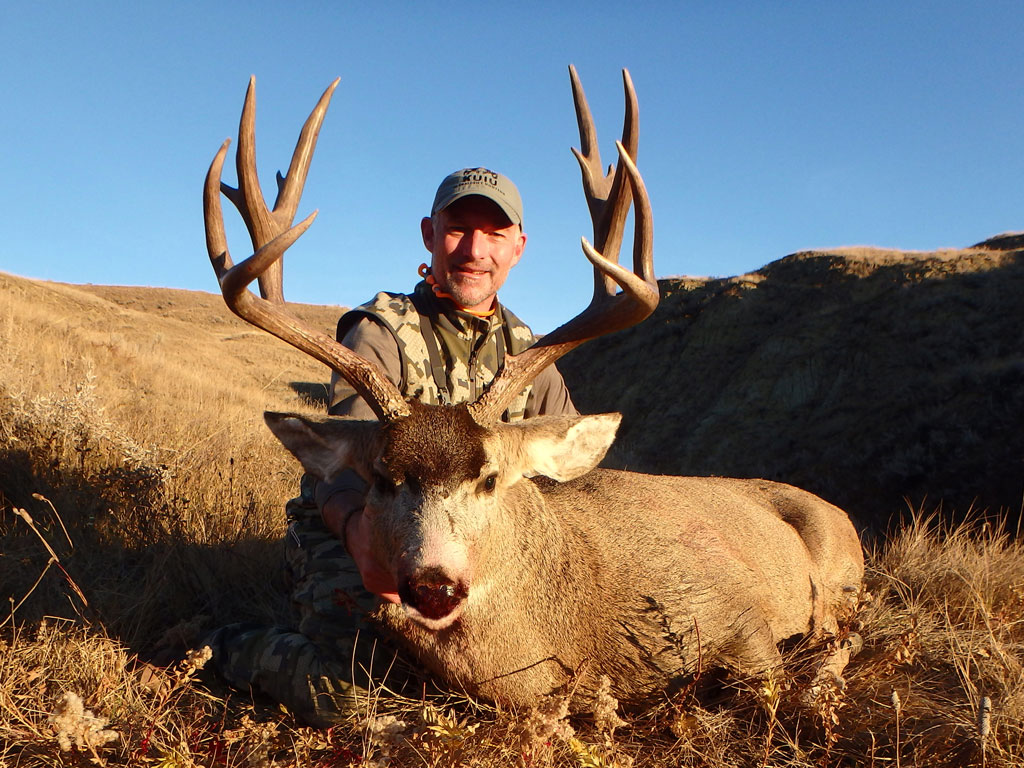 DAVID DOUGLAS of Washington, took this buck early on the last day of his hunt. With nice weight and four stickers, this buck is a classic muley.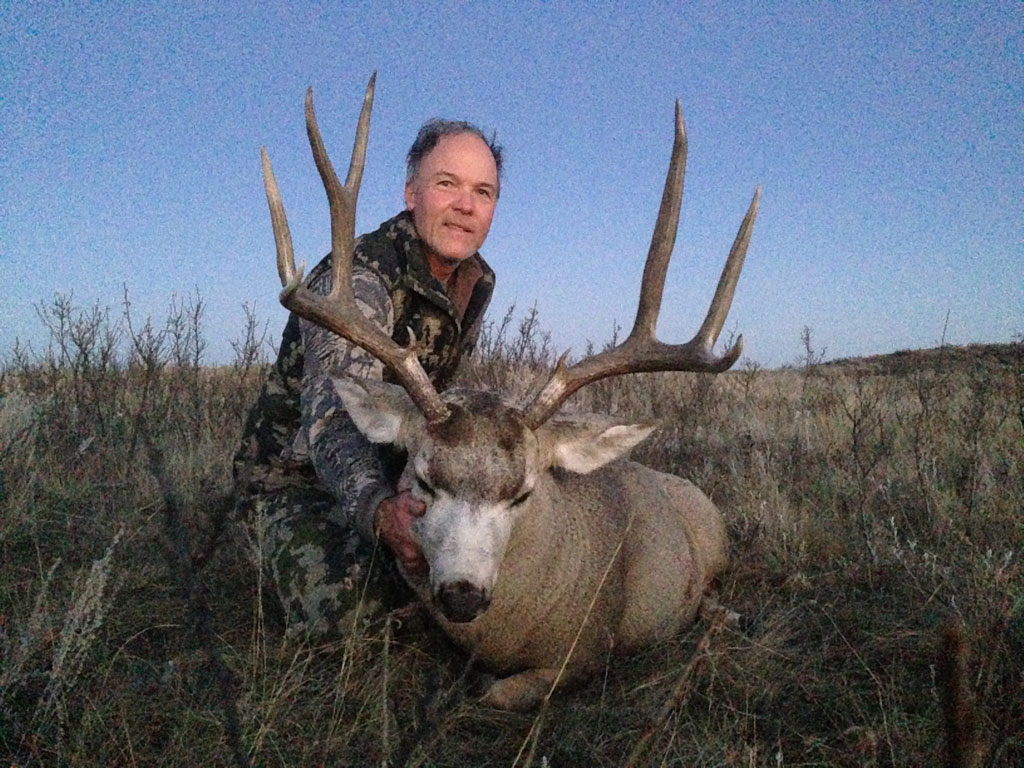 BILL WILSON of Montana, has hunted with us many times over the years, taking a number of great trophies. This time he was joined by John and David (above). Bill spotted this nice buck late on the last day and was able to close the distance just in time.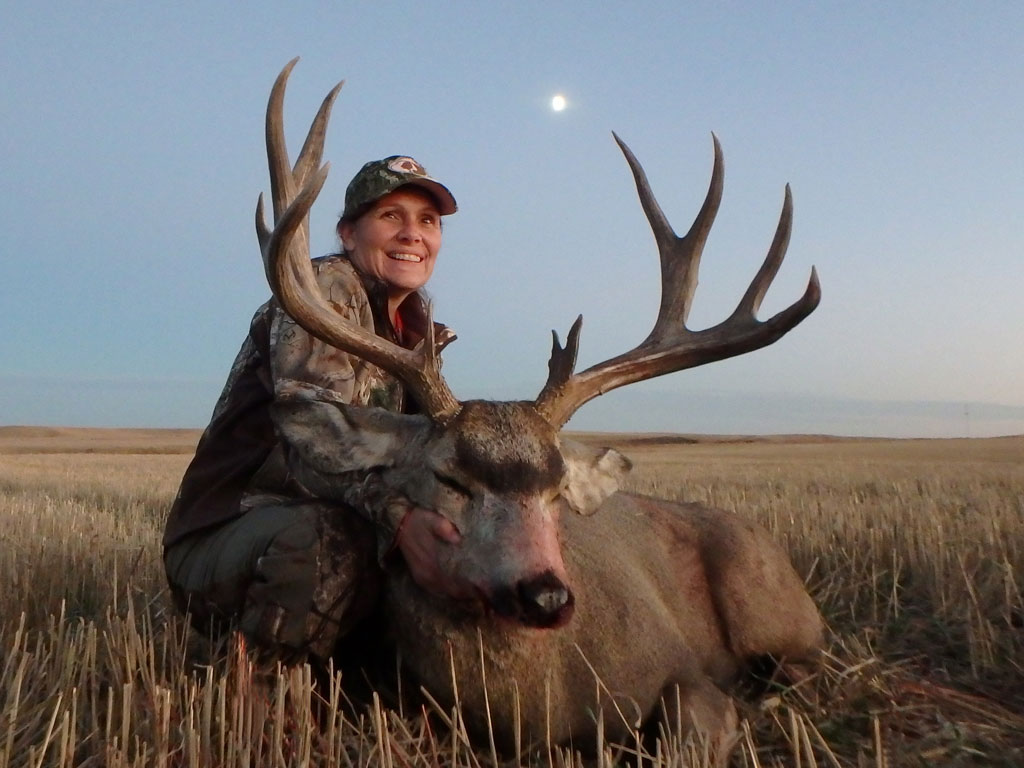 DEBRA MUTH of Wisconsin, took this fabulous buck on the first day of her first rifle hunt ever. Check out the weight and double brow tines!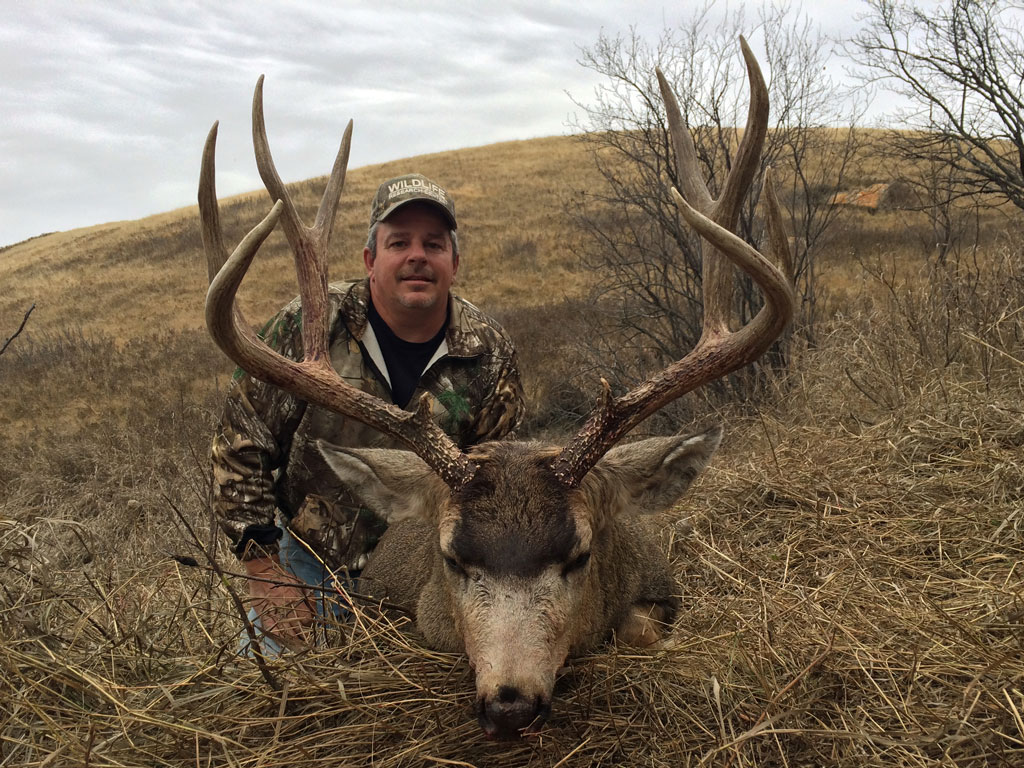 DENNIS MUTH of Wisconsin, not to be outdone by his wife Debra (above) got this beautiful typical bedded in a river coulee.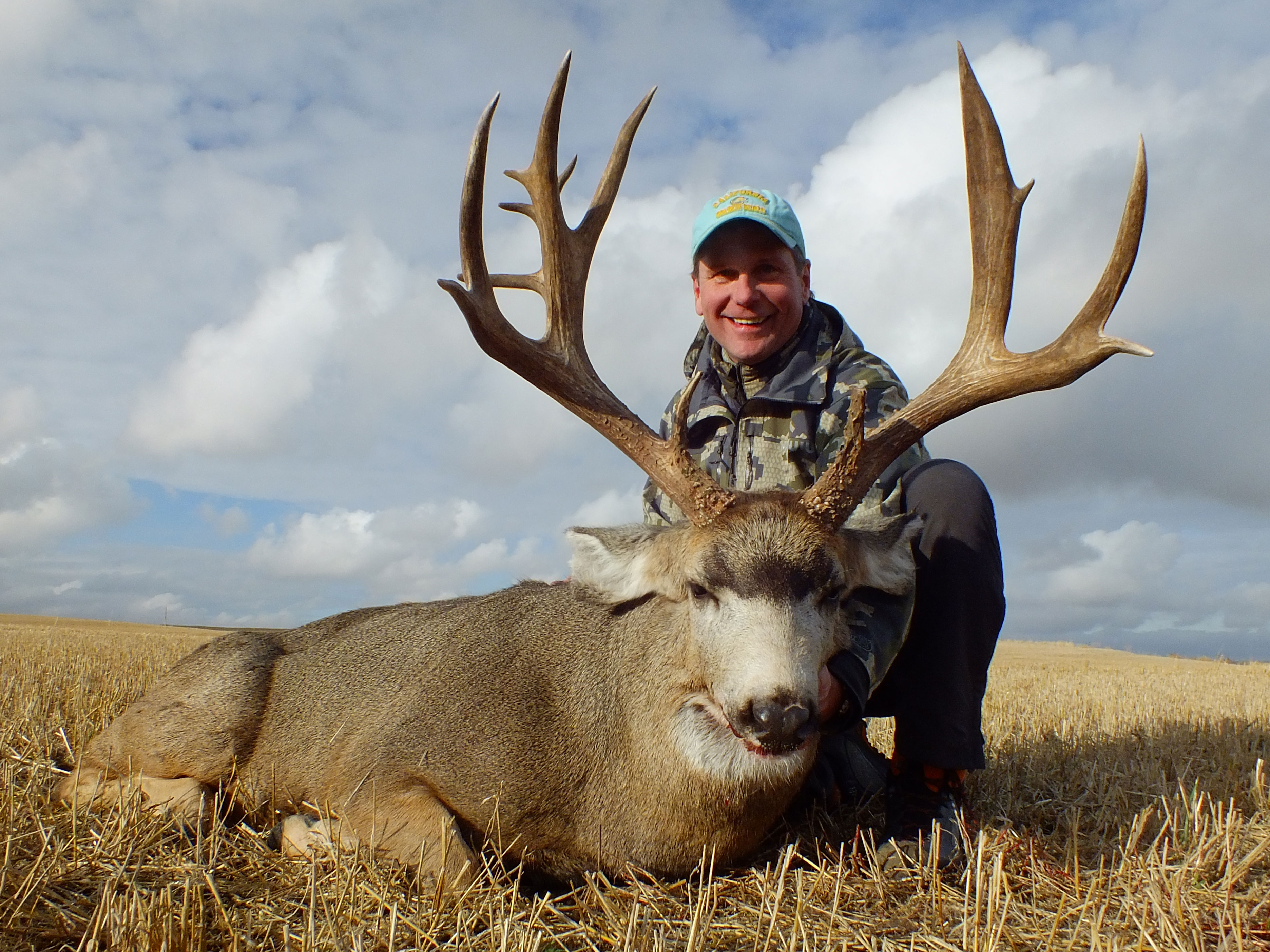 WARREN RITCHIE of Michigan, returned to hunt with us again, this time for muleys. He harvested this heavy old monarch on the second day of his hunt.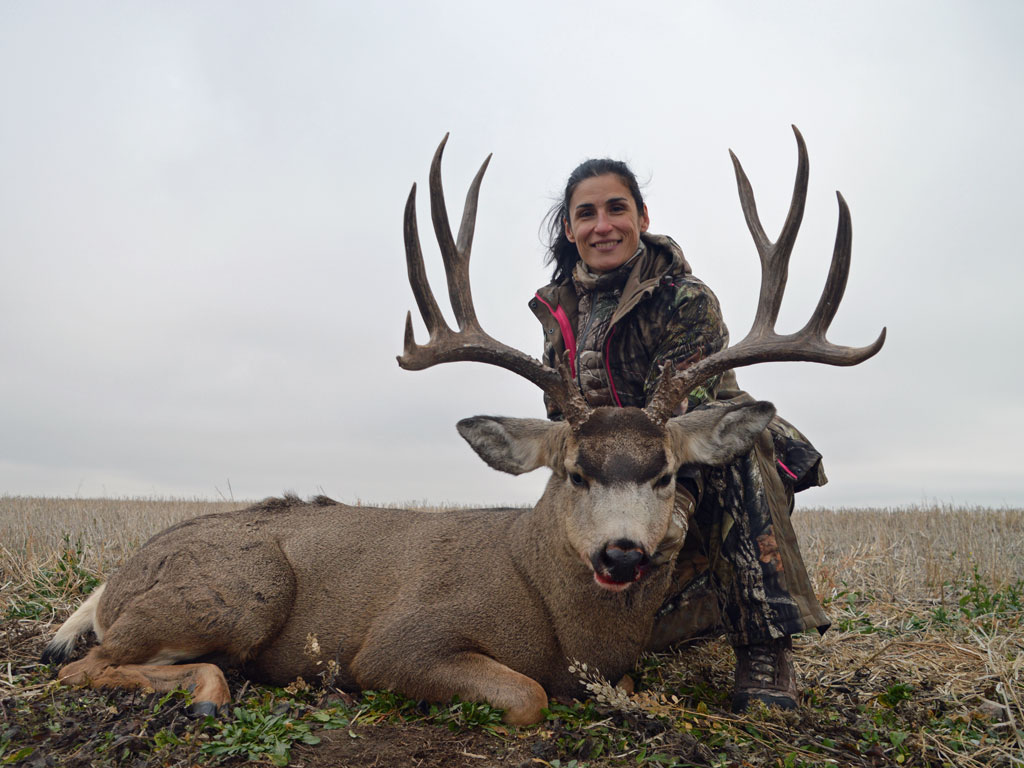 VIARA APRILOVA of Germany, did a long strategic stalk in open country in order to get within range of this impressive muley buck.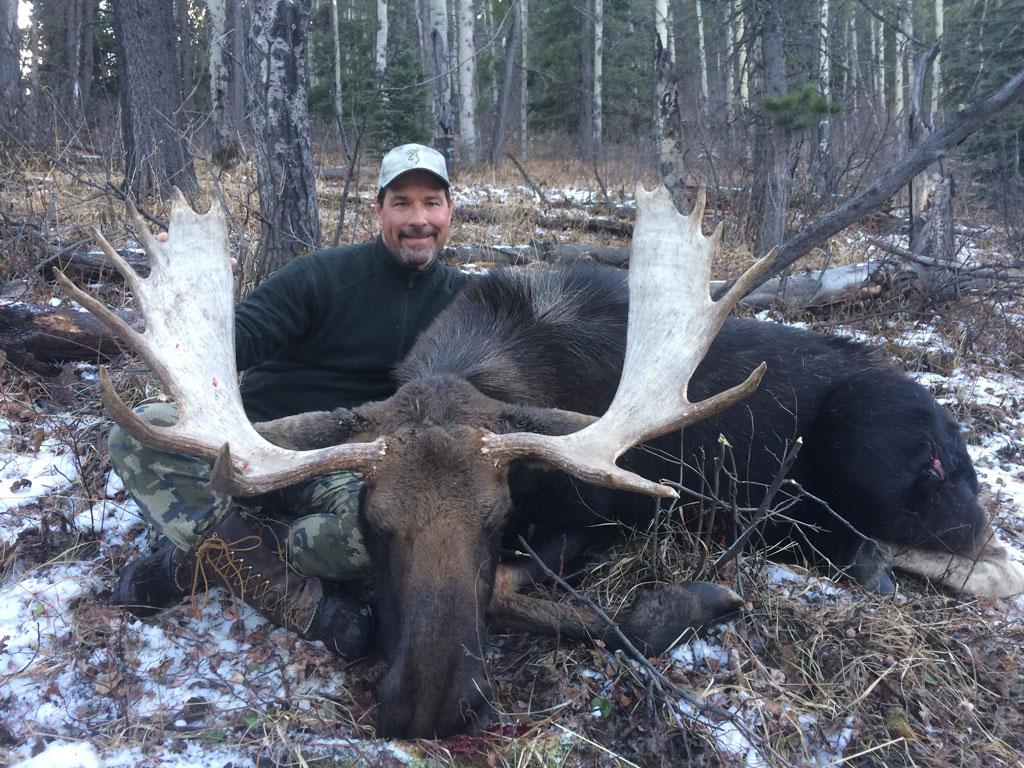 BRIAN PELCZAR of Montana, took this nice Shiras bull while still-hunting in the foothills of Alberta's Rockies.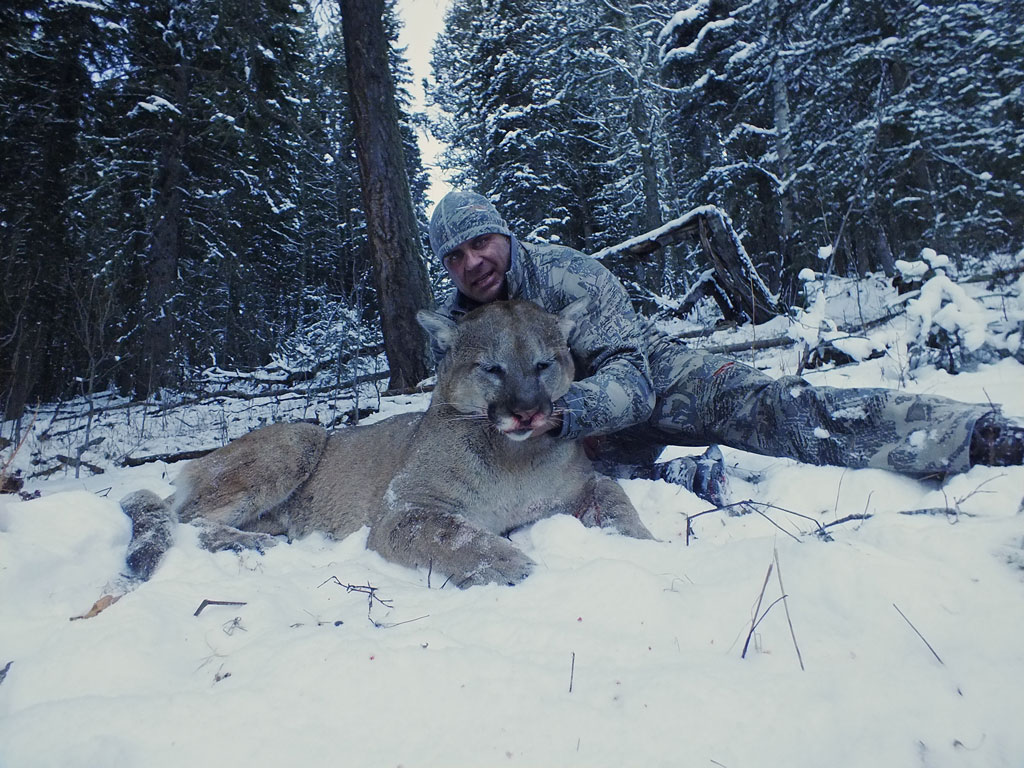 RYAN ROSS of Edmonton, Alberta, with his big Alberta tom cougar, taken in December. A fine way to finish a great year!
Again, we want to express our gratitude to everyone who joined us in 2016 and made it one of our most memorable years ever.
Special thanks to those who helped us make it all happen:
Darren and Toni Daniel, Dale and Penny Silbernagel, John Gordon, and Carole Frei.
We hope you can join us sometime soon. Good hunting to all in 2017.
Please send us an email, or give us a call to get more info on our hunts.